Yesterday, I was surprised — and amused — to find this message in my inbox: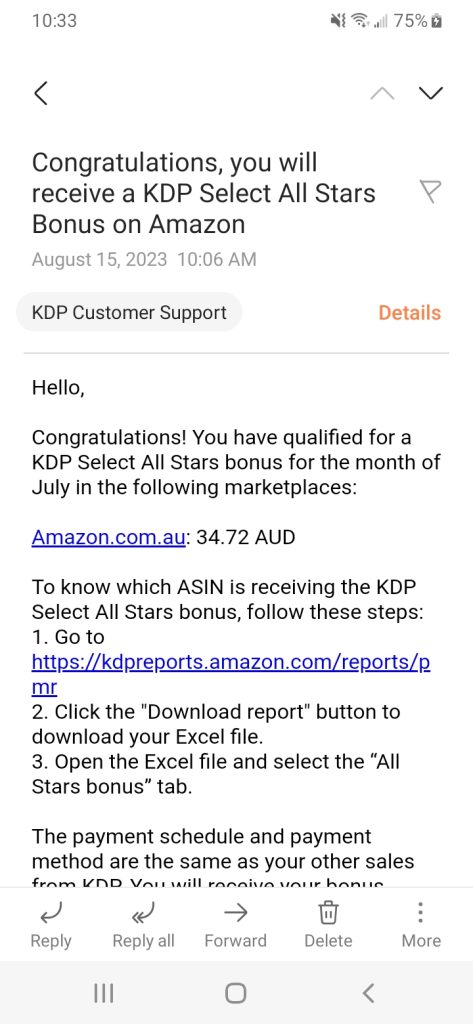 Unbeknownst to me, Sneaky Twerp has been having a nice little surge in sales on Amazon AU. It's recently been number one in a couple of its categories.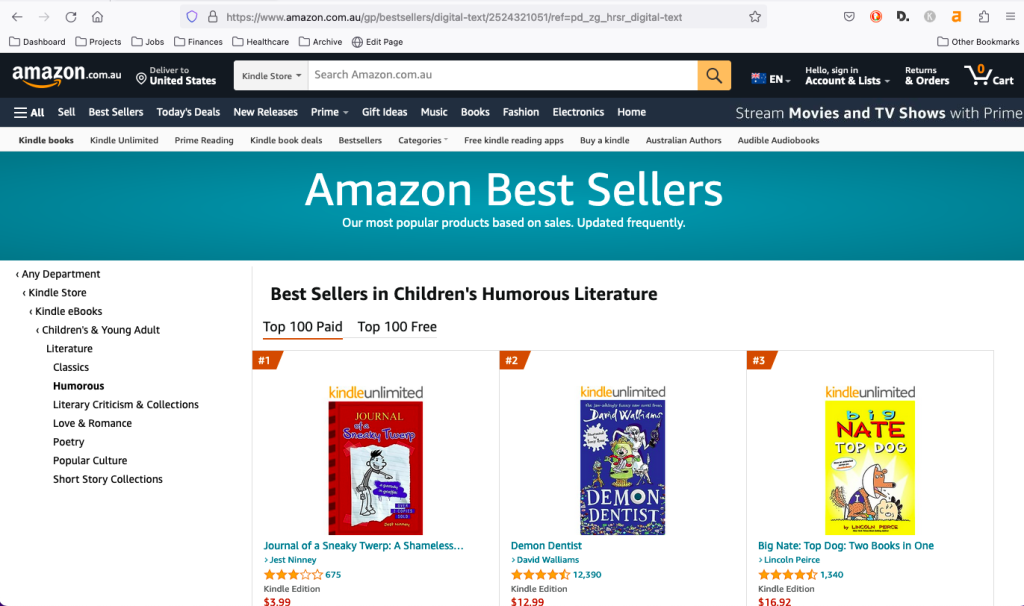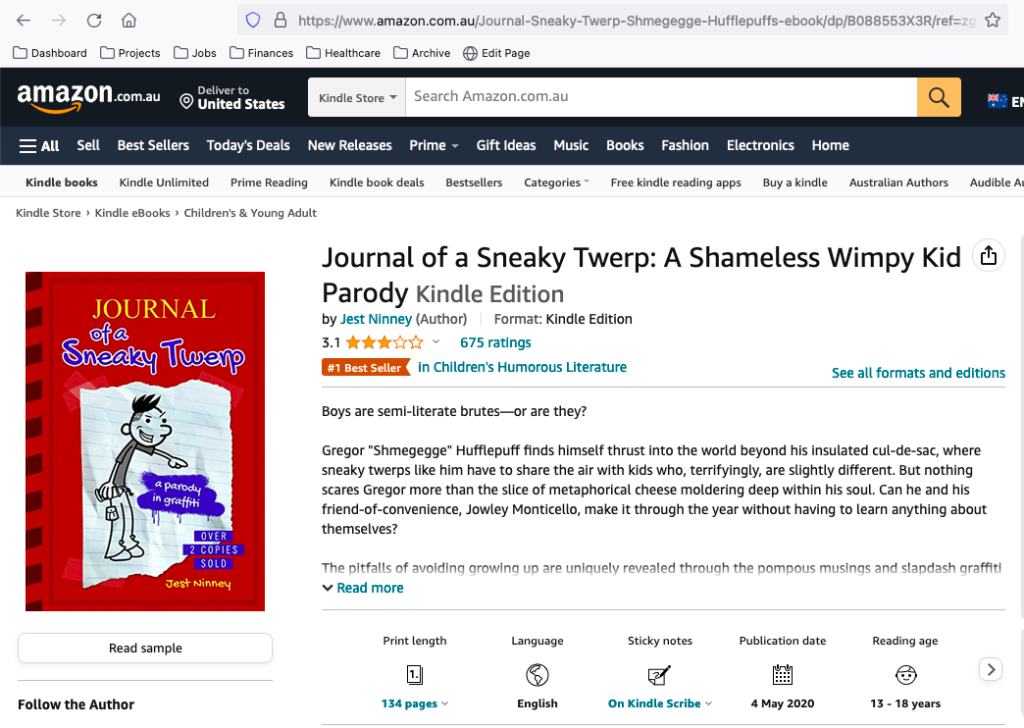 Who knows why?
Needless to say, I'm looking forward to spending that extra "bonus" of twenty bucks and change — in a couple months, when it shows up in my checking account.
I guess I can also boast that the book is an Amazon bestseller in not 2, but 3 countries now.
What should I treat myself to?
Addendum
Yesterday (9/16/2023), I got an email from Amazon informing me that Journal of a Sneaky Twerp was a KDP Select All Star in both the UK and Australia for the month of August: